Do you sincerely want to make millions of pounds?
I am very conscious that the advice and tips I regularly offer might have helped you in some way (at least I hope so), but are unlikely to have made you rich.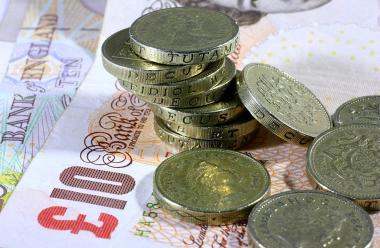 This may all be about to change! As Brexit bites, salary increases become harder to achieve, and white pad person joins white van man in the firing line, I feel under pressure to improve the economic situation of my readers. I have considered six routes to fortune:
Selling your agency
Lotteries
Investment
Sport
Crime
Ideas
#1 is a practical option for those of you who own agencies or shares in one. It's a tried and tested route. WPP, Publicis, Omnicom, IPG, Havas and the smaller caps are all out there looking to buy talent, new clients and a strong revenue stream. So go for it. The earn-out can be tough going, but well worth the slog if you're on a roll
#2 – the lottery route – involves less outlay, no work at all, no risk, and the remote possibility of riches beyond imagining. But don't give up the day job
Then there's #3 the investment path (not something, I must confess, I am really qualified to describe). I watched fascinated at Cheltenham on Paddy's Day as fewer favourites than usual romped home, and the whimsical flutters ('really love the name Thomas Crapper') failed to deliver as usual. My conclusion: it's really tough to make a living as a punter but the bookies do well. Bit the same really with the kind of gambling regulated by the FCA. Shares not only can go down as well as up but frequently do. It is true that investment bankers, like the bookies, do particularly well, but for some of you it may be a little late to change your career path.
Sport is an interesting one. Footballers undeniably earn shedloads – at least the gifted players with good agents do. (Or was it the good players with gifted agents?). But an awful lot of wing backs and midfielders don't. And the same is true of rugby and tennis players, cricketers, and golfers. It is doubtful if we have even ten members of the Society who have pocketed even £20 from playing professional sport. Five?
This is an equal opportunity column, so it is only fair to put forward crime (our #5), as a possible route. High rewards if you are prepared to take the risk and go for it. Significantly better odds of riches than #2-4, and you don't have to be an agency owner to qualify. Downsides can be awkward.
But it won't amaze you to know that I view ideas – or to be more precise valuable ideas – as outstandingly your best chance of becoming significantly wealthier. There is no growth or progress without ideas. There are no game-changing transformations without ideas. And everyone can do it. Everyone can play.
Read more at https://www.marketingsociety.com/the-library/do-you-sincerely-want-make-millions-pounds#4PUhQ6B2gCLGkTqP.99